About ACS Electrical Systems
ACS Electrical Systems Ltd., established in Ireland in 2000, is an independent Company specialising in the sales, installation and service of new and reconditioned product inspection equipment including Industrial Metal Detectors, Inline Check Weighing systems, X-ray Machines and Product Separation. Product Inspection equipment is supplied to the Food, Drink, Textile and Pharmaceutical industries.
Our engineers are fully qualified time served electrical-mechanical people , with more than 50 years experience in various areas of industry ie: Food , Pharmaceutical , Beverage , Textiles etc.
ACS Electrical Systems are appointed distributors for the following companies: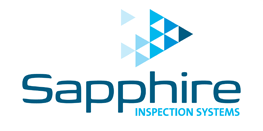 Hygiene/storage equipment

Industrial Catering equipment

Temperature Control Systems
Keith: 087 2911 265
Gerard: 086 602 77 27
Marie (Accounts): 087 952 8111
Office: +353 1 452 4838
Fax: +353 1 452 3688
Email: acselect@eircom.net