Air Disinfection UVELIOS 500
The UVELIOS® 500 is operated with only one powerful UVC lamp. Other devices require up to 4 lamps for a lower dose. The system is completely
equipped with a light trap. This light trap makes it possible to even install the system in low rooms without subjecting the employees to UVC light. All electronic components and the integrated fan are protected against UVC to the components ageing. The disinfection performance is up to 99.999%.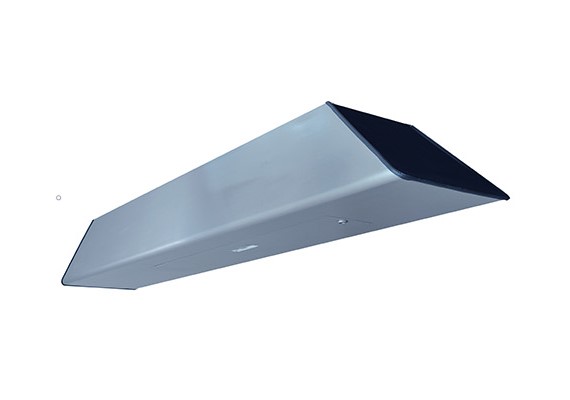 Air disinfection system for production and storage rooms
Areas of prevention
Meat industry
Cheese industry
Bakeries
Pharmaceutical industry
Cosmetics industry
Food industry
Execution
Easy installation
High-quality lamps, life 10,000 hOperating hours and system status are shown by an integrated LampCONTROL LT/controller
Alarm signals necessary lamp replacement, automatic lamp switch-off
Fast service
Suitable for cooled room temperatures up to 5°C/41°F
Product features
Plug and play design
Can be used in cold environments
Innovative UVC filter
Alarm for lamp change
Media & Downloads
Want more in-depth information? Here you can access more detailed documents and files – simply click on the information you need and download it for further use.
Keith: 087 2911 265
Gerard: 086 602 77 27
Marie (Accounts): 087 952 8111
Office: +353 1 452 4838
Fax: +353 1 452 3688
Email: acselect@eircom.net