Electronics Repairs
In the past when carrying out inspections on various types of equipment, including metal detectors, checkweighers, hygiene equipment, power supplies, etc. as to the reason why they were not operating correctly, or indeed not operating at all, and then giving our customer the costs of the replacement parts necessary to get the relevant machine fully operational.
If the problem was caused by faulty electronics, in the majority of cases we were asked the question: "Is it possible to have the damaged part repaired and if so would it be cost effective in comparison to a new replacement part?"
Over time we have checked faulty electronic equipment when requested by our customers, and provided the faulty components or an equivalent were available, in all instances we were able to carry out the necessary repairs, resulting in the equipment being fully operational at greatly reduced costs to our customers.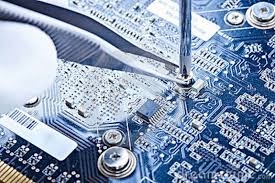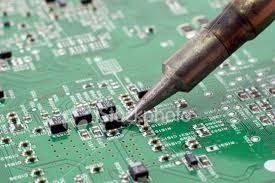 What our service includes
Fault finding.
Independent PCB component level testing-replacing.
PCB modifications
Upgrade obsolete components with newer available parts.
Reverse Engineering.
Site visit to ensure that repaired units are operating correctly in their particular environment.
Full customer support.
If you have any queries, require further information, or would like to avail of our Electronics Repairs Services, please do not hesitate to contact us.
Keith: 087 2911 265
Gerard: 086 602 77 27
Marie (Accounts): 087 952 8111
Office: +353 1 452 4838
Fax: +353 1 452 3688
Email: acselect@eircom.net